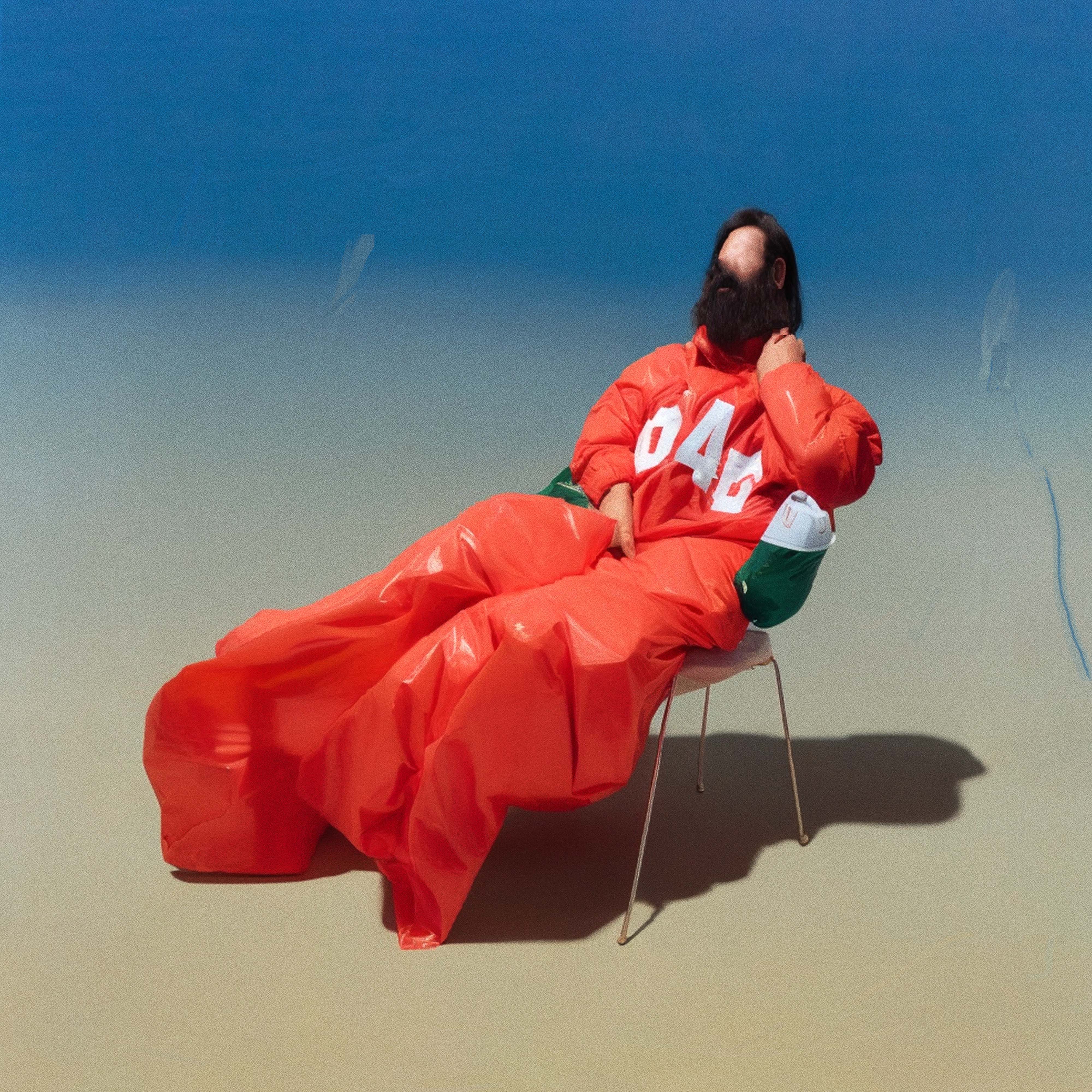 I am pursuing my destiny to make things a little less perfect and a little more interesting.

Graphica Png
Plutonium F. speaks to Graphica Png
Plutonium Fitzgerald: Can you tell us about your background and how you got started in creating art?
Graphica Png: Hello, I'm Graphica, consider me the juxtaposer of uncanny ideas. I studied illustration and graphic design but have always had a more self-centered art personality type. I started learning about art and have been pursuing it for about 15 years, focusing mostly on painting and drawing by hand while also keeping up with new art-related technology as it emerged.
My latest venture has been into AI, collaborating to create overpaintings and collages while finding inspiration in both hard and soft elements. Currently, I am pursuing my mission to make things a little less perfect and a little more interesting.
PLUTONIUM F.: What got you interested in creating art with AI tools? How has AI evolved your artistic process?
GRAPHICA: The endless curiosity of chaotic nature got me to try many things, and with AI, it was also the interest of early access. I mean, I literally jumped into it on the verge of breakthroughs, making history! As for my work, I think it has remained mostly the same. I usually start with a specific point in mind or a generated piece. I genuinely browse through existing work, news, or additionally regenerated material.
While creating (unperfecting), I tend to question my work or use it as an answer to my ideas, thoughts, or experiences. My main goal is to reflect, which could be anything really: history, the present, the heart, or the mind. I love to advocate for my work, but only in my mind. Many things stay hidden. Eventually, I will reimagine or change my mind and use older material to enhance the current work. AI tools and my custom setup on a local machine help me reimagine things and upgrade the work, adding new elements in the short term while focusing on the mind behind the images.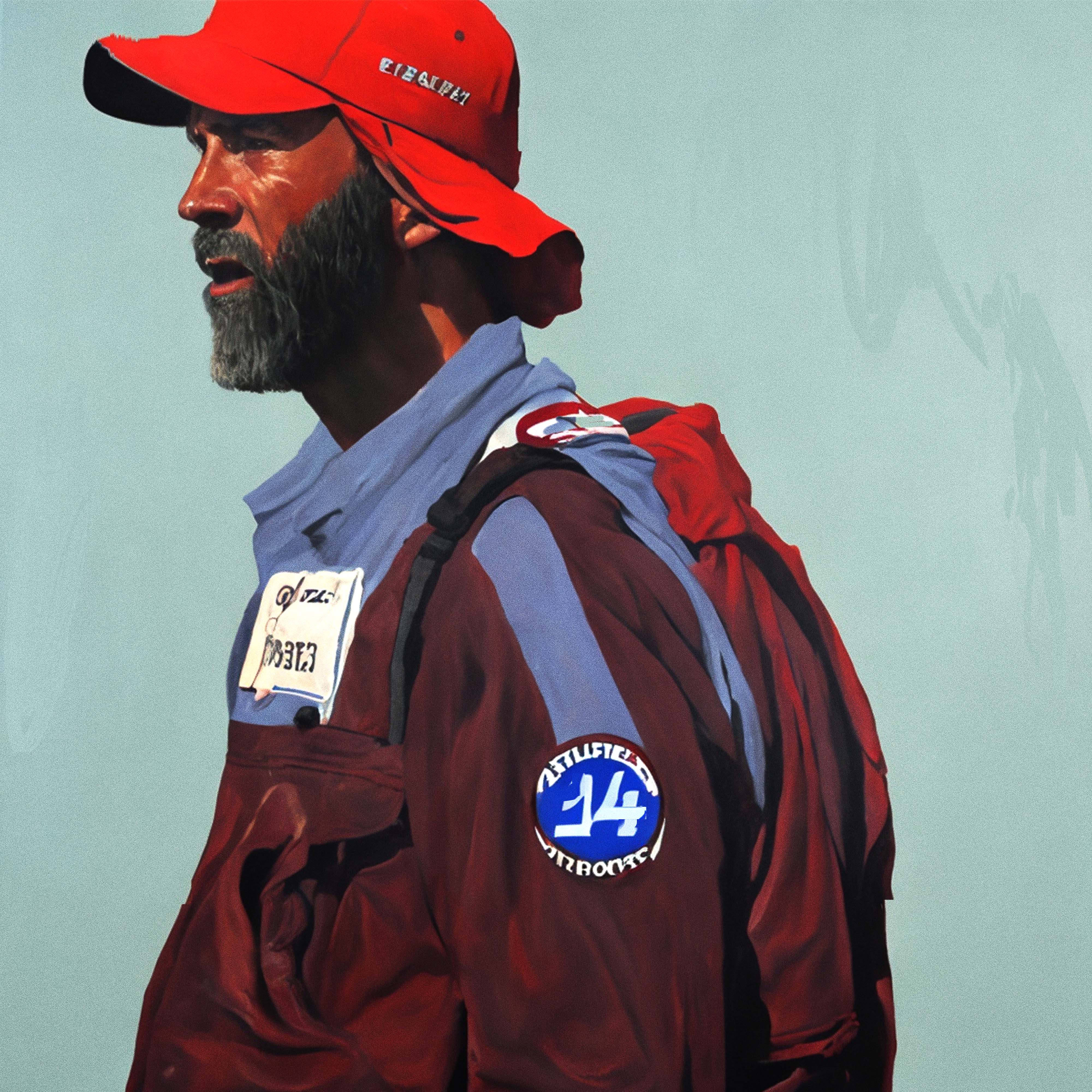 If we look at history and how the arts have developed, there has always been innovation and room for expansion.

Graphica Png
PLUTONIUM F.: What inspires you as an artist?
GRAPHICA: The spectrum of inspiration and interest for me is minimalistic glitch, digital neo-impressionism, and avant-garde. I consider myself a regular boredom slayer and mostly create art about the little things I notice or feel along the way. I'm especially interested in NFT art as a source of historical record.
Technology allows us to capture moments in time, and I believe that art should be part of the innovative Rosetta Stone. My goal is to create a connection with the audience, and the outcome is the experiment. I'm trying to unveil some of my deep thoughts and see something good around me, giving hope for a better future. Maybe I just want to better myself a little bit.
PLUTONIUM F.: You are a part of a group show titled "Post Photographic Perspectives II — Acceptable Realities." Can you discuss how your work fits into this collection?
GRAPHICA: YES! I'm super glad to be part of it!
Well, my work is a reflection of reality or a submersion into a created world. It's one formed through multiple distortions, showcasing AI's baldness, which is sometimes a very intricate and fragile commentary on reality. I would love for everyone to accept it, partially relate to it, and see themselves in my imaginative and distorted mirrors; or, you could say, through my artistic lens.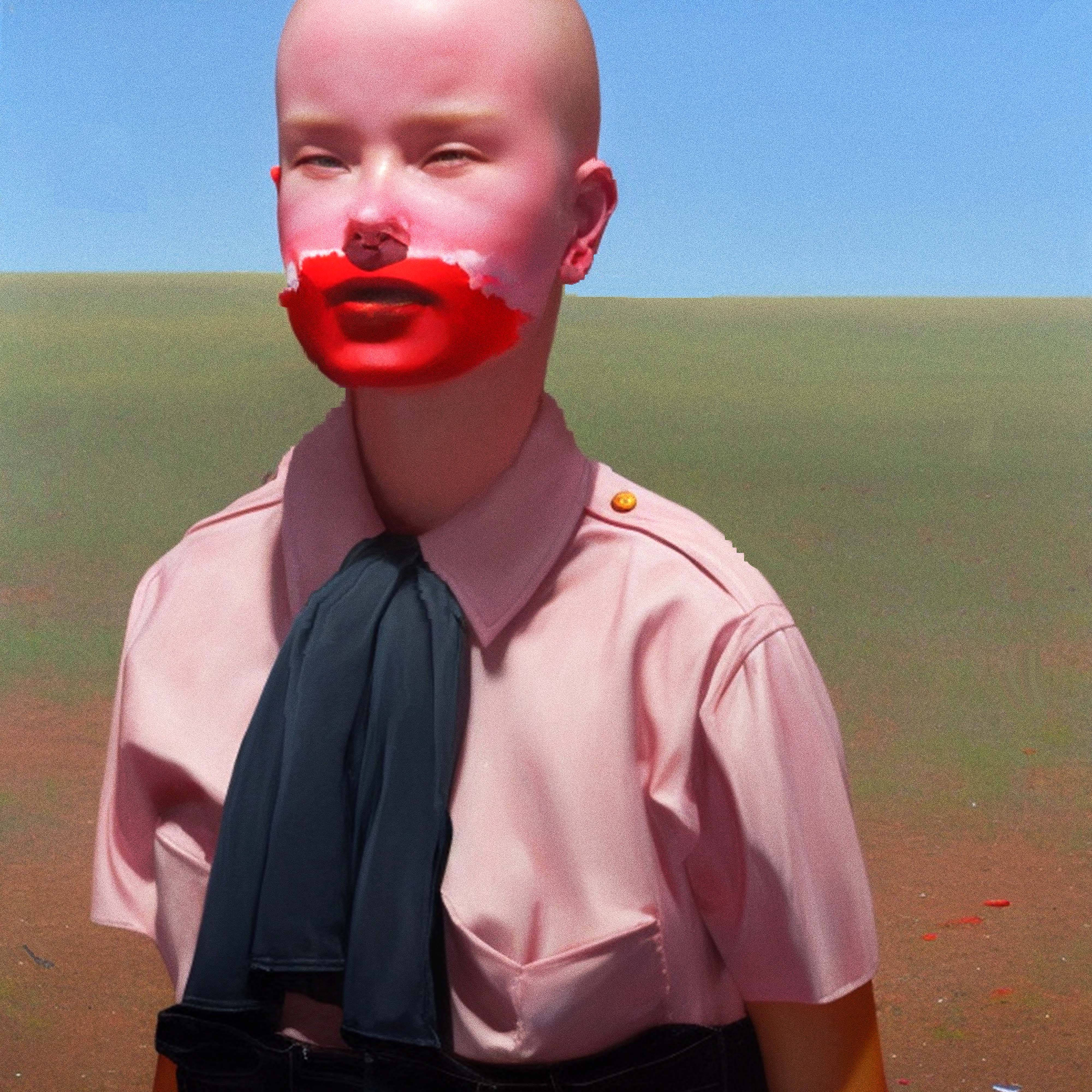 PLUTONIUM F.: Tell us more about the project. How did you come up with the name and your creative process for this project?
GRAPHICA: "C:\Users\Admin\Pictures". I don't know why, but I had never used this folder before working with a PC. Maybe it's something sacred or special that you would save there, or just random junk? It feels like a Pandora's Box of JPEGs; you never know.
In terms of the creative process for building multiple prompts, I curated and selected the cheesiest pieces possible and worked a little more to bring out the best and emphasize what was needed.
PLUTONIUM F.: What are your thoughts on the intersection of photography and AI technology?
GRAPHICA: When it comes to photography and AI, there are endless ways in which they can enhance each other and be reimagined. It's also inevitable due to the rapid expansion of tools and their possibilities. If we look at history and how the arts have developed, there has always been innovation and room for expansion. I believe we are barely scratching the surface of what AI tools will be capable of doing. I still strongly believe that our personal (creative or not) vision and guidance, applied or collaborated with AI, can bring truly astonishing results.
PLUTONIUM F.: Anything you would like to share with people skeptical about AI tools for creativity?
GRAPHICA: Diving into collaborative work with AI tools felt like a breath of fresh air and a rediscovery of my personal stylistic preferences. It has certainly influenced my narrative choices. AI has actually inspired me to paint physically and digitally, get involved with the work (and the mind behind it), and develop a deeper understanding of my relationship with my art.
I strongly believe and feel that it has made real art and honest art stand out more. It's all about your vision, personality, honesty, and creativity, more than ever before.
PLUTONIUM F.: Thank you so much for taking the time to speak with us. What is the best way for people to follow you and learn more about you and your work?
GRAPHICA: I'm most active on Twitter. My DMs are also open, and I will try to reply to good questions or honest conversations.