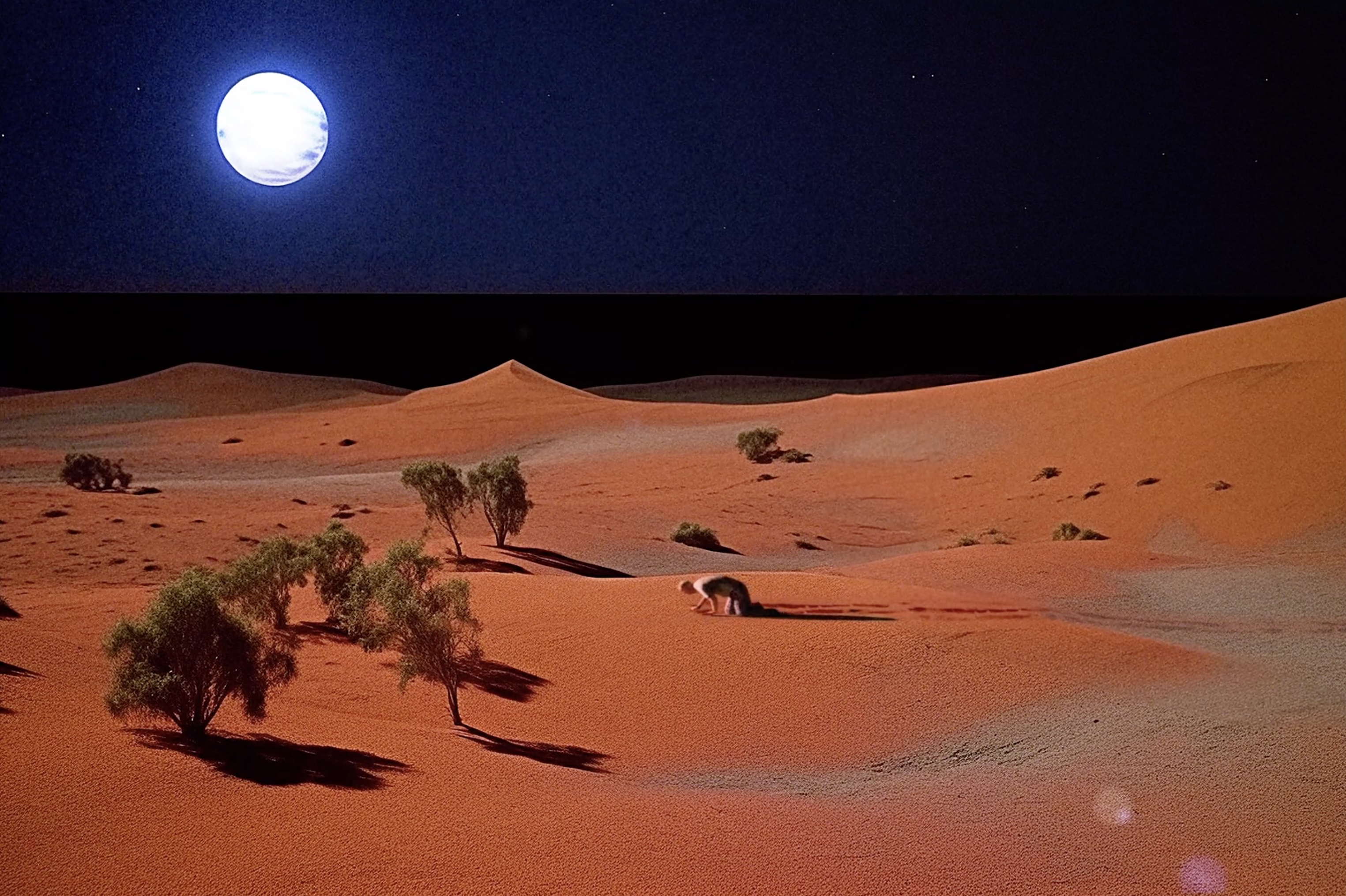 The world that my pieces reside in is a place of neutrality. A place that is neither good nor bad, as the presence of both in an equal amount cancel eachother out and create a world that is peacefully terrifying, beautifully barren, and unsettlingly pleasant.

Mowgly Lee
Plutonium F. speaks to Mowgly Lee
Plutonium Fitzgerald: Can you tell us about your background and how you got started in creating art?
Mowgly Lee: I was introduced to art at a very young age by my parents. For the first few years of my life, I lived in my dad's dorm room at the 'California Institute of the Arts' while he pursued his passions as a painter and an author. Whenever my dad attended his classes, he would put on a movie for me to help pass the time. Often these movies were abstract and esoteric art films that helped to expand my young mind and open me up to new perspectives on art and storytelling.
I fell in love with filmmaking and photography as an art form ever since I was gifted my first camera on my 12th birthday. Initially I used my camera to make short surf and skate films with my friends during the summer months, but as time went on, my hobby turned into a passion, and eventually, an obsession. In high school, I won two local film contests, and shortly thereafter, I caught the attention of a few surf and skate brands (Vans, RVCA & Volcom) who approached me to create and capture content for some of their riders.
Although I loved making surf films, and was ecstatic to be offered these opportunities, I quickly became bored and unsatisfied by the lack of creative freedom I was given, and really yearned to make art with more depth. It made me feel stunted, and so I moved on to pursue freelance work elsewhere. I spent a few years after that working as a freelance photographer and director within the high fashion and streetwear industries, as well as shooting editorials for fashion magazines like Vogue, Schon, and Flaunt. Because the music and fashion industries are so intertwined, I found myself very organically shifting into working with musicians, and eventually shooting and directing music videos. I then worked primarily as a freelance music video director for 6-7 years, and then steadily over the last 2-3 years have transitioned into more long term creative director roles with musicians and in house at record labels, where i work on conceptualizing and creating all of the creative visual elements for musicians media, album and tours.
I am also currently working on producing and directing my first short film, which will hopefully be finished by the end of this year.
PLUTONIUM F.: What got you interested in creating art with AI tools? How has AI evolved your artistic process?
LEE: I'm always looking to gain new inspiration and try different processes when it comes to art. I've never really liked the idea of sticking to one style, or medium in art, as I think it can sometimes make your creative muscles start to stagnate, and so when I first heard about AI image generation models, I was immediately intrigued. AI has undoubtedly evolved and molded my creative processes, especially over the last year. Nowadays nearly all video and photo editing software has some form of AI embedded within it, which has made my own artistic process much quicker, more fluid and less inhibited. Mid-Journey has also been a game changer for me when it comes to creating concept art and pre-visualizations for film and photo productions. Combining AI imagery with traditional image editing techniques has also opened up a whole new world of what's possible for me to achieve without the backing of a large budget or production company.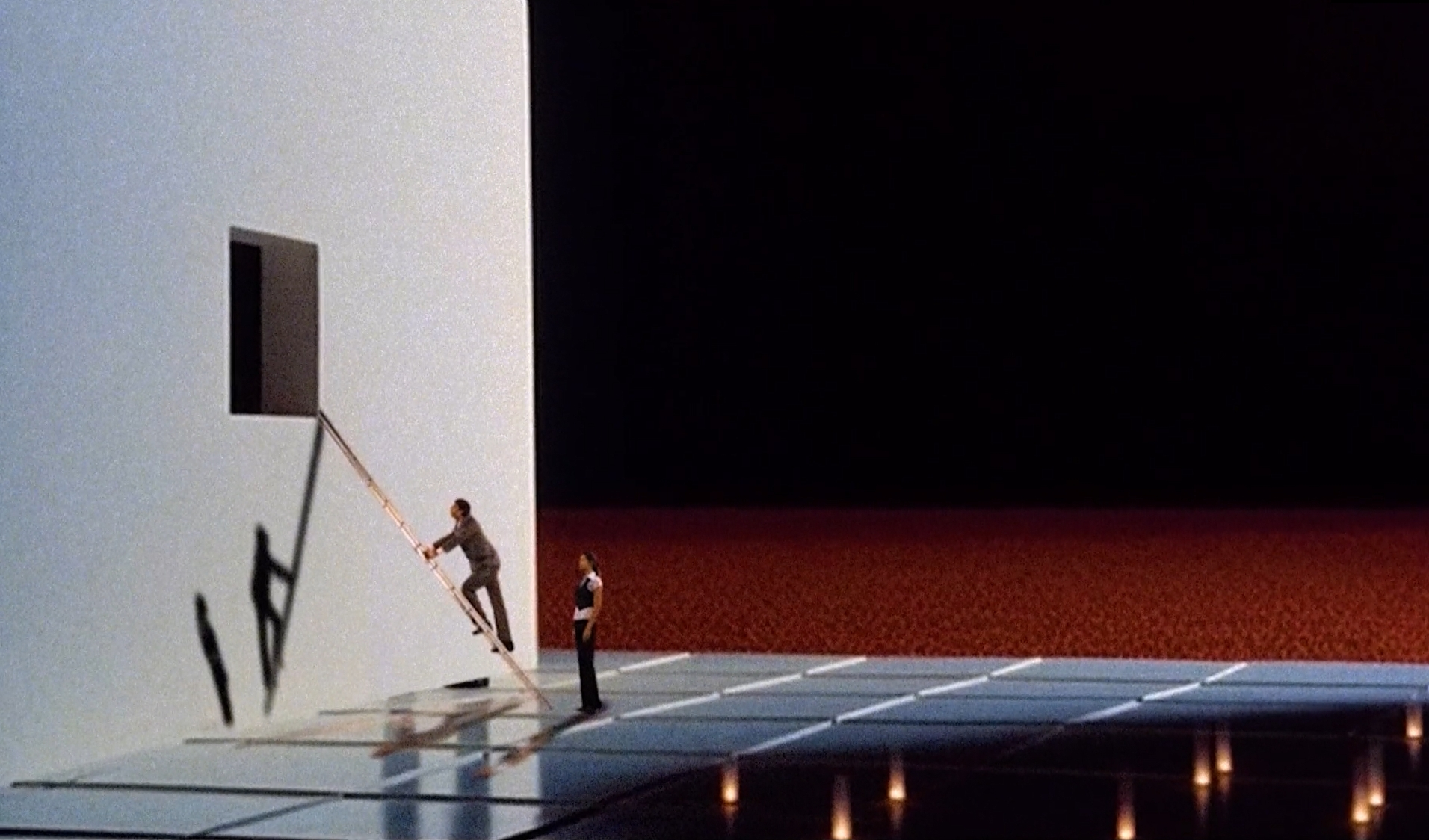 Pandora's box has been opened - AI as a tool in its many forms has already been adopted at a large scale into all of the most if not all of the creative industries.

Mowgly Lee
PLUTONIUM F.: What inspires you as an artist?
LEE: This is a hard one to answer as I'm inspired by so many things every day.
Lately I'd say I've been inspired by theater set design and lighting, as well as the miniature sets and landscapes seen in older films. I've also been extremely inspired by the works of Gilbert Garcin and Jan Švankmajer the last few months.
Above all else though, I think I would have to say that music inspires me the most. Nothing can take me to another place and help me conceptualize new creative ideas more than a song can.
PLUTONIUM F.: You are a part of a group show titled "Post Photographic Perspectives II — Acceptable Realities." Can you discuss how your work fits into this collection?
LEE: The world that my pieces reside in is a place of neutrality. A place that is neither good nor bad, as the presence of both in an equal amount cancel eachother out and create a world that is peacefully terrifying, beautifully barren, and unsettlingly pleasant.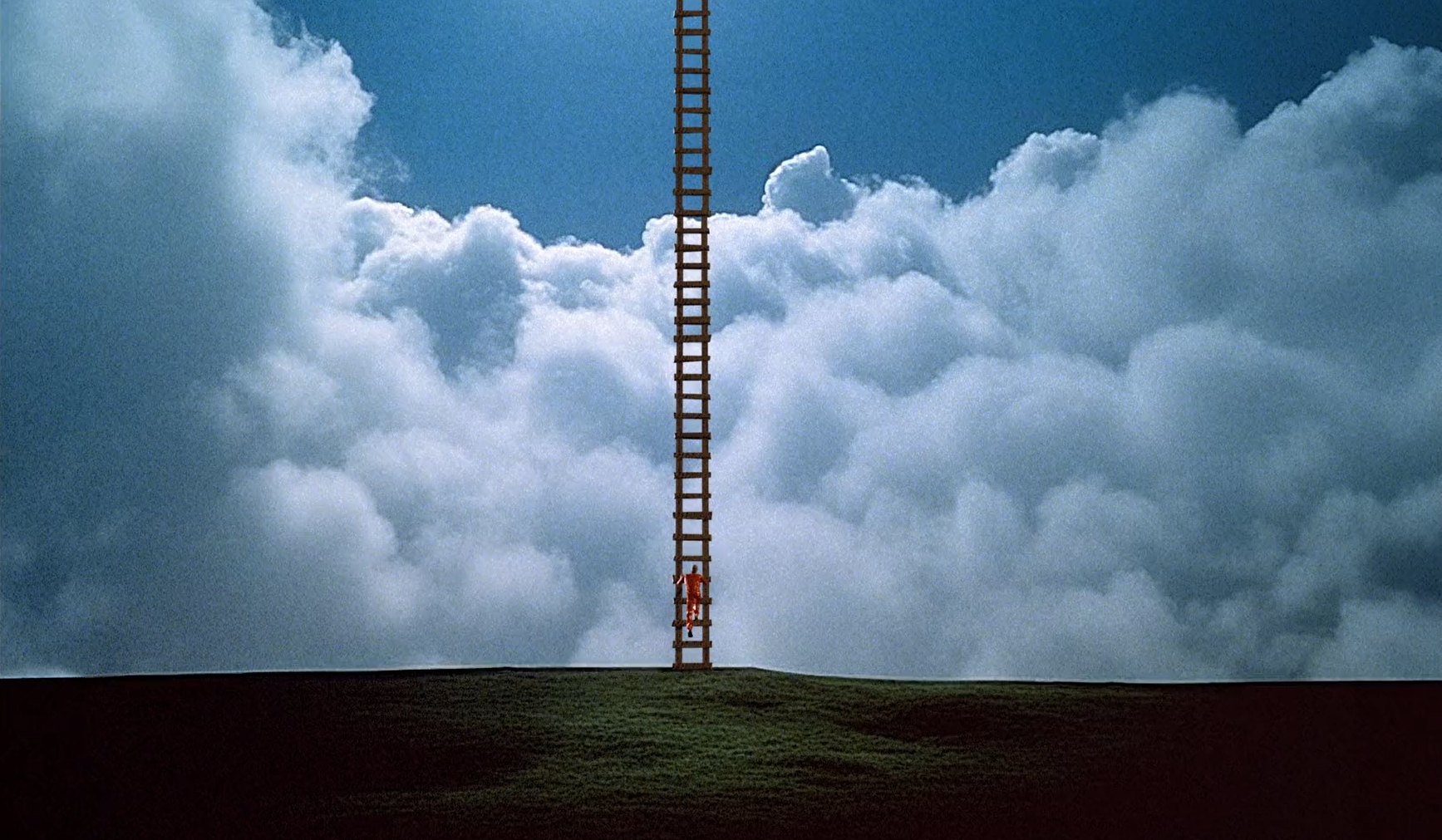 PLUTONIUM F.: Tell us more about the project. How did you come up with the name and your creative process for this project?
LEE: Wasteland explores the beauty that can emerge from chaos and destruction.
The beginnings of this project and its process initially came about from experimentation. I've worked as a VFX artist here and there during my time in the film industry, and one day had the to try to combine AI imagery with live action video, 3D elements, and composite it altogether to create an visual idea I had in my head, but had no way of actually creating with traditional means. After having some breakthroughs and figuring out a process, I started using this combination of elements together to create a whole list of concepts for scenes for a short film that I had thought about for a long time but had never had the ability to actually execute and achieve.
The name "Wasteland" was a constant word across all of the prompts for the AI imagery I made for this collection, and is the most fitting and accurate title for this collection in my opinion.
PLUTONIUM F.: What are your thoughts on the intersection of photography and AI technology?
LEE: I think it's incredible, and slightly terrifying.
I love that AI is opening up the doors and breaking down the barriers of entry for the creation of high art.
It's allowing people that have no traditional skills, or access to the equipment and supplies that they would traditionally need - to bring their own ideas to life. I think the more people that have uninhibited access to the ability to bring their artistic ideas to life - the more inspiration, new perspectives, and new ideas we will have as a society.
I also think it's scary - change is always scary. But change and growth are good for us, even if it's uncomfortable.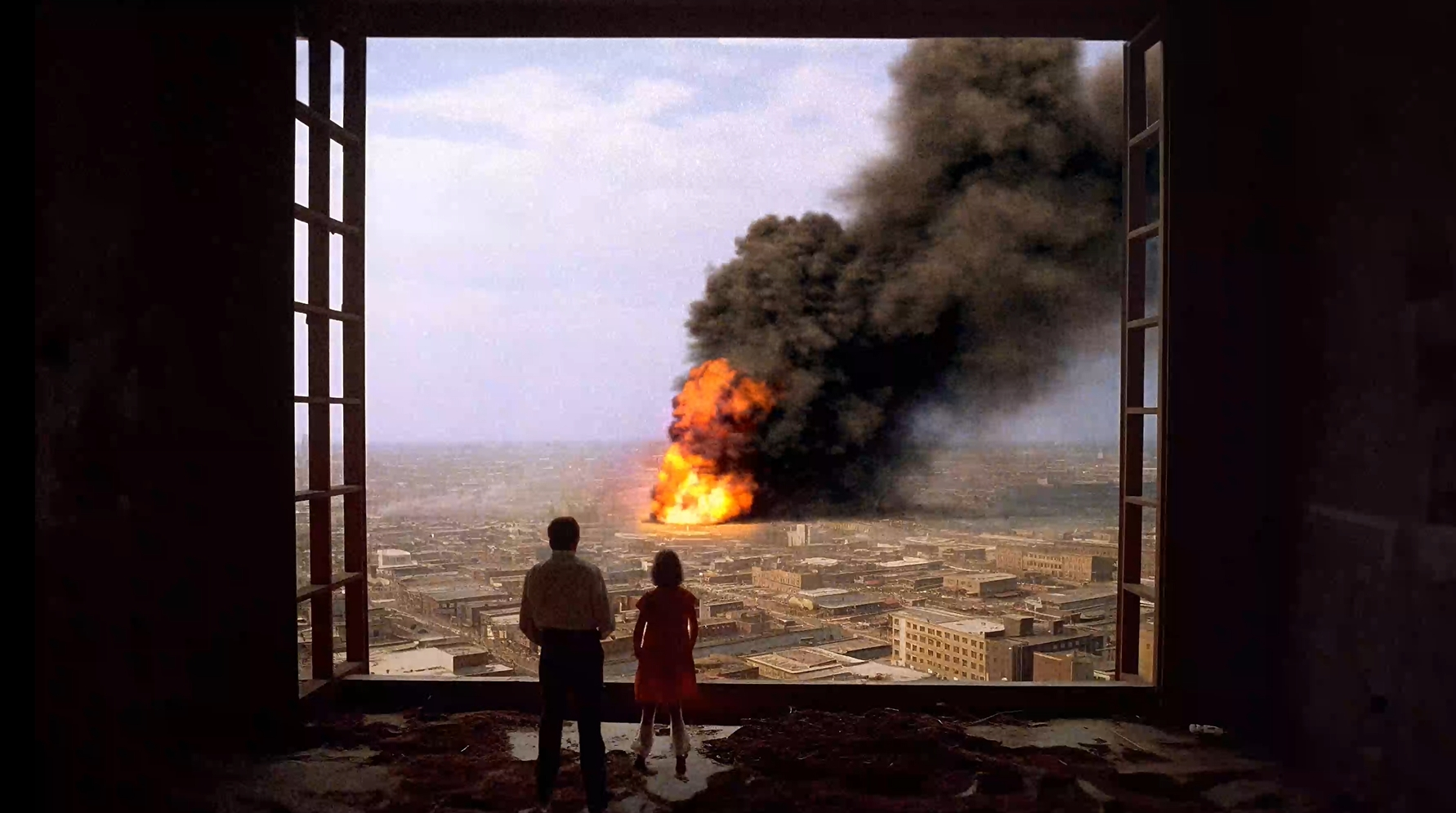 PLUTONIUM F.: Anything you would like to share with people skeptical about AI tools for creativity?
LEE: Pandora's box has been opened - AI as a tool in its many forms has already been adopted at a large scale into all of the most if not all of the creative industries.
Good art will always require thoughtfulness, nurturing care, and critical thinking, whether it's made with AI or not.
People who get angry at or are skeptical of the use of AI as a tool for creativity remind me of the way that painters and the painting community at large reacted to the advent of the Camera in the early 19th century. In the early 1800's painters became outraged and hostile at the invention of the camera, and were convinced that it would ruin the art of painting and put them out of a job, but none of what they feared came to pass. Instead an entirely new art form was born.
PLUTONIUM F.: Thank you so much for taking the time to speak with us. What is the best way for people to follow you and learn more about you and your work?
LEE: Thank you! You can follow me on my socials.