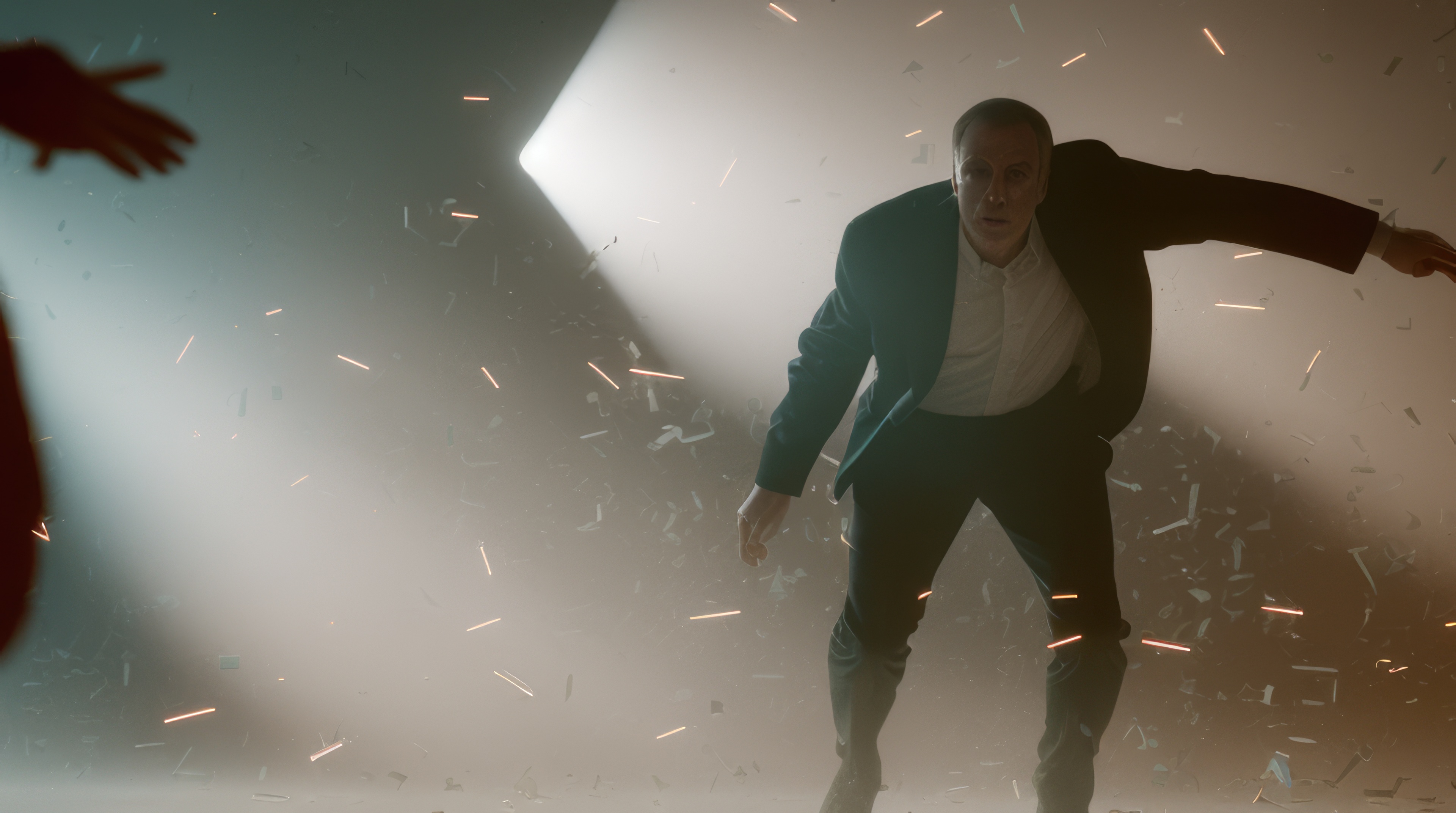 My work navigates the realm of perception and challenges conventional notions of what is considered real or possible. While the scenes and narratives I present may venture beyond the bounds of strict realism, they are imbued with a relatable quality that resonates with viewers at an intuitive level

PUBLIKFRUIT
Plutonium F. speaks to PUBLIKFRUIT
Plutonium Fitzgerald: Can you tell us about your background and how you got started in creating art?
PUBLIKFRUIT:I began taking art seriously as a film student in San Francisco, immersing myself deeply in the creative process and the art of storytelling. Upon graduation, I moved to Los Angeles to explore my passion for filmmaking, and developed what I found was an innate talent for film editing. This creative process allowed me to weave narratives together, serving as a transformative experience that led me down the path of teaching myself 2D and 3D animation.
Animation software was a revelation. It reconnected me with my roots in directing and filmmaking, and offered a more accessible platform than traditional filmmaking could. This new medium placed the creative tools and control directly in my hands. For the past 15 years, I've been freelancing as a 3D artist and motion designer in New York, and now Berlin. These roles have allowed me to blend my loves for film and animation. Animation software has served as a bridge between my filmmaking roots, and an accessible means to articulate my visions. It's a revolution I see mirrored in my current use of AI technology.
Running parallel to my digital ventures, I've consistently nurtured my love for analog photography. My experiences shooting on 35mm and medium format film have been a constant companion, a grounding reminder of the raw and unfiltered beauty in capturing moments as they naturally unfold.
PLUTONIUM F.: What got you interested in creating art with AI tools? How has AI evolved your artistic process?
PUBLIKFRUIT:I've always been drawn to emerging technologies that not only amplify my efficiency as an artist, but also broaden my perception and understanding of the world. It was in late 2022 and early 2023 when I felt the tools had matured to a point where I could effectively harness them for my work.
Before long, my focus transitioned from merely exploiting these tools to replicate reality, to using them as an unconventional lens to view and represent reality; one that might defy conventional understanding, yet still manages to resonate on a deeply human and intrinsic level. This evolution reflects the captivating allure I found in filmmaking years ago, a fascination that continues to fuel my artistic endeavors today.
The introduction of AI tools has significantly reshaped my artistic process. They have allowed me to create work that navigates and guides emotions in a way previously unfathomable without this medium. It's an exhilarating exploration of the intersection between technology and art, continually revealing uncharted means to previously unimaginable results.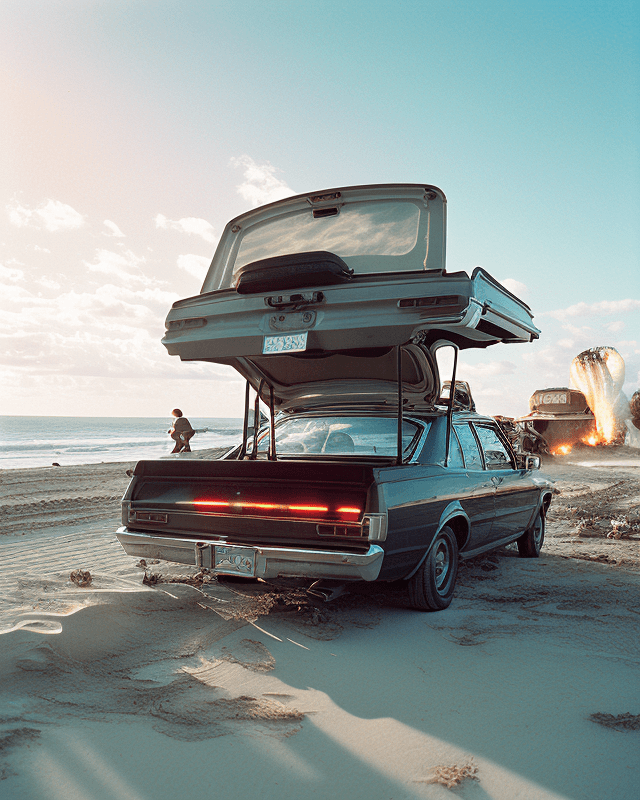 AI holds tremendous promise for marginalized communities; the less fortunate, individuals with disabilities, young artists, and those who have struggled to find the means or physical skills to express themselves artistically. AI creation provides a powerful outlet, breaking down barriers and empowering untapped talent

PUBLIKFRUIT
PLUTONIUM F.: What inspires you as an artist?
PUBLIKFRUIT: I find inspiration in the profound ebb and flow of life's extreme ups and downs. These contrasting experiences serve as a constant reminder of the intricate tapestry that defines our human journey. They empower me to embrace significant changes and transformative pivots based on events, both positive and challenging.
PLUTONIUM F.: You are a part of a group show titled "Post Photographic Perspectives II — Acceptable Realities." Can you discuss how your work fits into this collection?
PUBLIKFRUIT: With its foundation in post-photographic techniques, my work embodies the essence of the exhibition's theme. Each animation I create consists of AI generated photographs. It's my hope that every frame is not only visually captivating on its own, but also contributes to the larger narrative, illustrating the interconnectedness of individual moments within a cohesive whole.
In terms of 'Acceptable Realities,' my work navigates the realm of perception and challenges conventional notions of what is considered real or possible. While the scenes and narratives I present may venture beyond the bounds of strict realism, they are imbued with a relatable quality that resonates with viewers at an intuitive level. It is through this delicate balance between pushing the boundaries of reality and maintaining a relatable familiarity that my work invites viewers to explore and reconsider their own perspectives.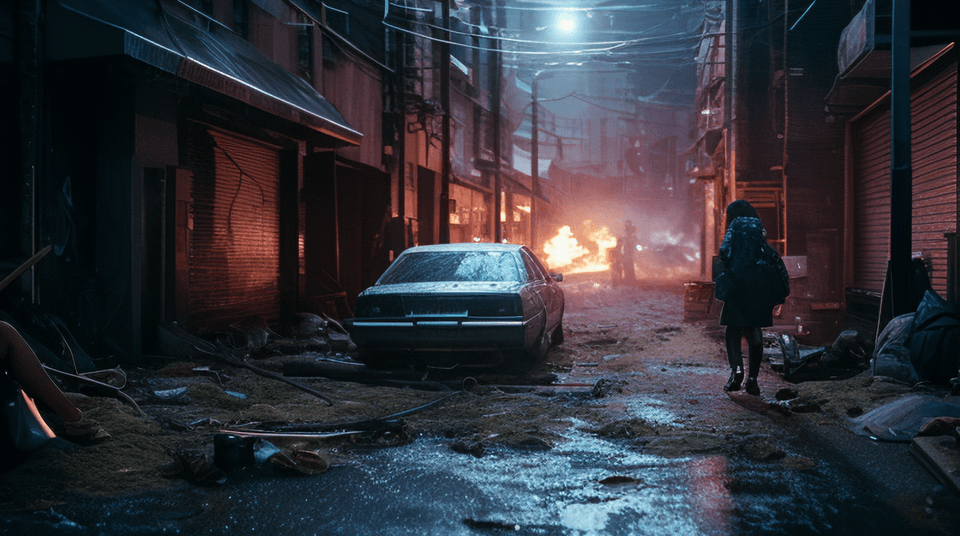 PLUTONIUM F.: Tell us more about the project. How did you come up with the name and your creative process for this project?
PUBLIKFRUIT: The project is titled 'De La Naught,' a name that emerged from a delightful moment shared with my two-year-old daughter. She spontaneously began chanting it one day, and we often find ourselves joining in this chant together. The origin of the phrase remains a mystery to us, but we were immediately captivated by its charm.
'De La' is derived from the French term meaning 'of the' or 'from the,' a reference I recognize from a renowned 90s hip-hop group. And 'Naught' signifies 'nothing.' This name beautifully encapsulates the concept of creation emerging from 'nothing,' where AI breathes life and meaning into still photography and transforms it into dynamic art forms. The wordplay within the name also hints at the seamless fusion of art and technology, which is a defining characteristic of the project.
My creative process for this project started with the discovery of platforms like Midjourney and software like Stable Diffusion. As my curiosity grew alongside becoming more technically literate with Stable Diffusion, I soon discovered Deforum, an animation extension of Stable Diffusion that I used to create the works in this collection. This realization sparked the idea of merging my love for photography, passion for visually compelling imagery, and knowledge of filmmaking and animation into an experience that hadn't been explored to the degree I envisioned.
Through experimentation, I've refined my techniques along the way. It's been an exciting journey of pushing boundaries and finding new ways to produce unique vignettes in a harmonious and captivating manner. Through 'De La Naught,' I aim to present a vision that showcases the transformative power of AI in the realm of photography and animation, offering an immersive and captivating experience.
PLUTONIUM F.: What are your thoughts on the intersection of photography and AI technology?
PUBLIKFRUIT:AI's integration into photography has expanded its capabilities beyond simply capturing and recording light, and transformed it into a process that involves the creation and manipulation of light itself.
The resulting work transcends what was previously unimaginable, introducing new dimensions of creativity that would be impossible to achieve without the aid of AI. This powerful collaboration between human vision and AI-driven tools opens up a world of possibilities, allowing photographers to craft images that break through the limitations of traditional photography and showcase the true potential of this evolving medium.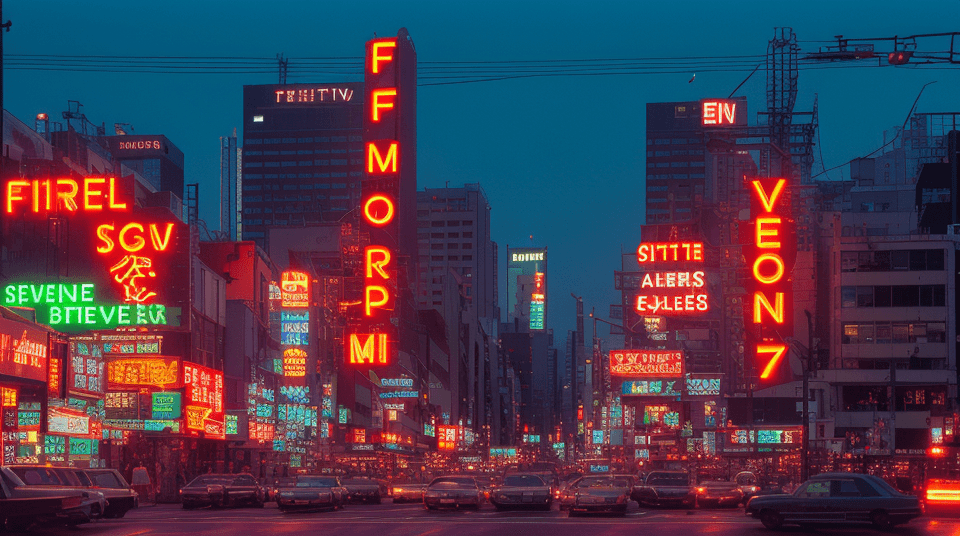 PLUTONIUM F.: Anything you would like to share with people skeptical about AI tools for creativity?
PUBLIKFRUIT: I see AI tools for creativity in the same light as other essential tools I use daily, such as 3D software. I didn't personally code that software, and I couldn't do so myself, but it is indispensable to my creative process. Without it, the work I do simply wouldn't exist. Just like paint is essential to painting, a camera and film are vital to photography and filmmaking, and editing software is crucial for sound production. AI tools are no different. In fact, AI goes beyond what was previously possible. It possesses the capacity to assist in the creation of any medium, unlocking previously unimaginable avenues of artistic expression.
Beyond the functionality of these tools, AI holds tremendous promise for marginalized communities; the less fortunate, individuals with disabilities, young artists, and those who have struggled to find the means or physical skills to express themselves artistically. AI creation provides a powerful outlet, breaking down barriers and empowering untapped talent.
AI will not replace human creativity, but amplify and enhance it, ushering us into a new era of artistic exploration.
PLUTONIUM F.: Thank you so much for taking the time to speak with us. What is the best way for people to follow you and learn more about you and your work?
PUBLIKFRUIT:Twitter and Linktree are good places to find my work.